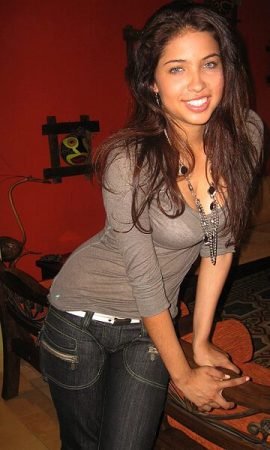 Gorgeous Colombian Women fill the streets
Beautiful Colombian women fill the streets, They spend their days walking, few people own cars; looking for any way to earn enough money to survive, maybe even get ahead of the Rat-Race. Maybe a rich tourist will notice how good you look and want to take you back to his home. Or, just to a hotel for an hour, or all the night, and hope you do not get pregnant. A hundred or two hundred dollars American if you treat him extra special. Most likely, it will be just twenty or fifty and back out on the street, heading to your favorite bar. This is Colombia, SA, and if things don't change soon, the USA will become the same. No Walmart, but they have Grupo Exito which is very similar.
Colombian Singles is online dating with over 2 million members, just do a search and expect to pay. Though this could be a MUCH better deal than going to your local bar. These women (most 23 to 50) will do anything to escape the poverty that envelops Colombia. You will need to know Spanish, or many know English. This is an option for professionals, teachers, doctors, lawyers, etc. Many of these women are college graduates or have gone to a trade school with business experience. They will work hard to make your life easier, so they can become a loyal US citizen.
Their Options: Dancing with strangers in the street or in the bars can earn them a few bucks. They have to remember, give a percentage to the owner so you can keep coming in here. Maybe one of these days you'll get LUCKY, earning enough to go to business school to get a real job. That one guy did offer you a ticket to the US if you'd deliver a bag for him. Not really the US, but Tijuana is close to San Diego. Get friendly with a US sailor and get him to take you across the border to the north. The thought of getting caught and having to spend time in a Mexican jail killed that deal. Maybe I should work my way over to Bogota or Medellin where there are more opportunities. I'm 23, so I better get moving and find a lonely trucker who will give me a ride for being friendly. 
Life is NOT easy for the women who have to stay in the land of their birth. Human trafficking is a major problem for those who look like these. There are people who will pay big money for young women and girls to be their SLAVES. Below are a few examples of the women that are available. Choose wisely for a great couple week or the rest of your lives.